Villas In Lagos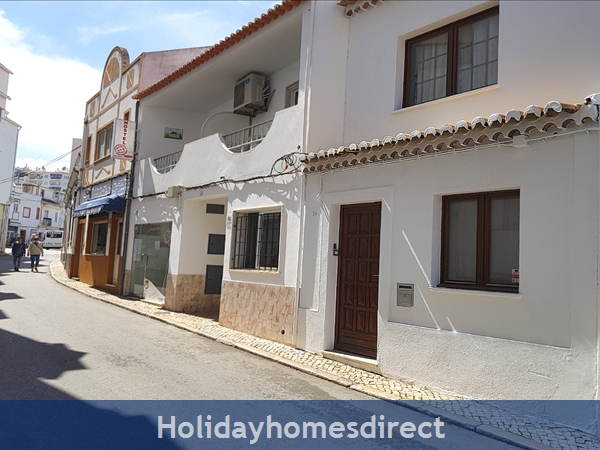 €420 to €840 p/w
Bedrooms 1
Sleeps 3
Located in the heart of old Lagos with its tangle of small streets, shops, restaurants and historic buildings, Casinha has all the bustle and vibrancy of the old town right on its doorstep, yet the house is a tranquil retreat to re-charge your batteries! Despite the city location, you can walk to at least two lovely beaches, or wander along the rugged cliff and coastal path, delighting in the spectacular sea views, tiny coves and promontories al...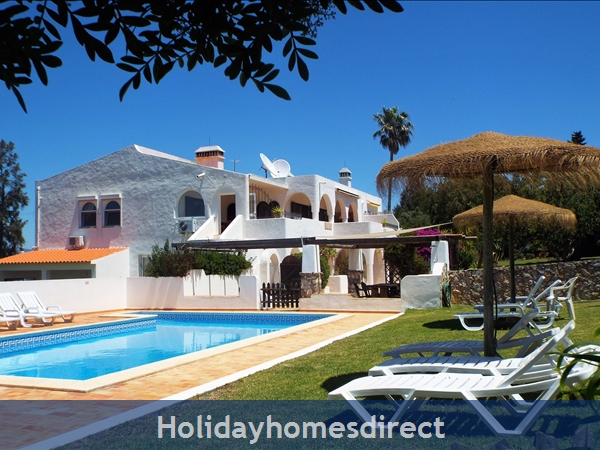 £405 to £895 p/w
Bedrooms 2
Sleeps 5
Quinta Bavaria is a stunning villa offering five apartments with a HEATED POOL (essential even for the summer months) set in extensive landscaped gardens in a quiet countryside location with easy access by car to Lagos (6km), local beaches, golf courses (3km) and other attractions. The number and combination of bedrooms available can be tailored to suit your needs; all have access to a private kitchen, bathroom and living room with terrace or ba...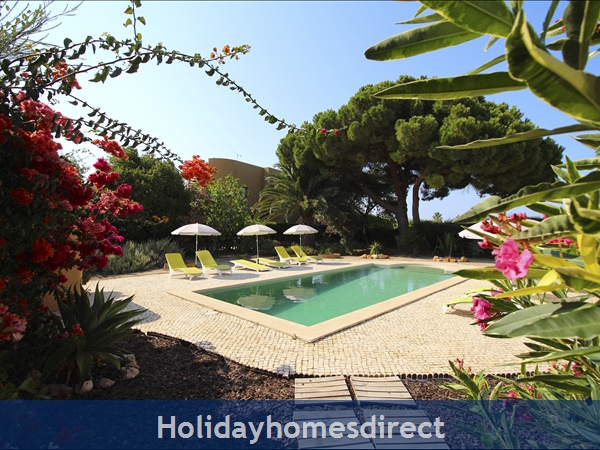 €1190 to €2695 p/w
Bedrooms 4
Sleeps 8
This classic traditional-style detached, spacious villa has a large private pool, covered pergola and stands on a large plot with mature shrubs and lots of space inside and out. A feature of the villa is the pretty private paved courtyard with fragrant shrubs and a triangular sail to provide shade for the long patio table and chairs for al fresco dining and refreshments. The villa is located in a quiet residential area of Porto do Mos with no ...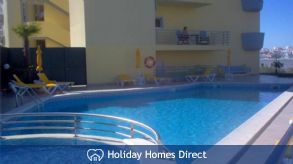 €650 to €950 p/w
Bedrooms 2
Sleeps 5
This large 2 bedroomed apartment with fully approved tourist licence is in an excellent location being minuites walk to beach, marina and beautiful town of Lagos. Golf courses of Palmares and Boa Vista are 10 minuites drive away. The apartment comes with air conditioning, great outdoor space with two large balconies, one overlooking the swimming pool with a built in BBQ for outside selfcatering dining. There is a private secure car space in the ...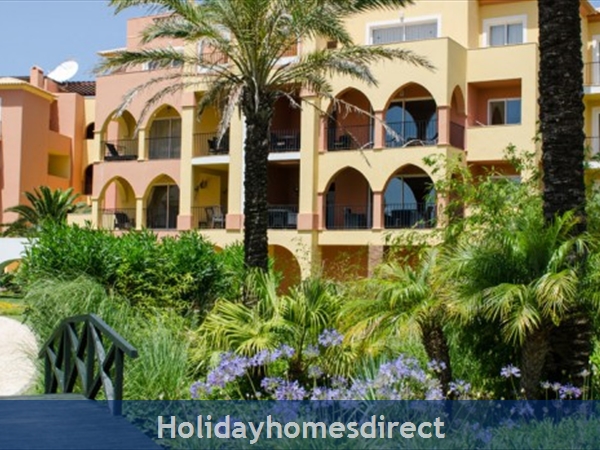 €441 to €1292 p/w
Bedrooms 3
Sleeps 6
This charming resort of 66 properties, divided into two and three bedroom apartments located in a quite rural area outside Lagos however only 2 minute drive to the Meia Praia beach and just five minutes drive to the Marina at Lagos. Jardim da Meia Praia is a really lovely family resort with excellent swimming pools,bar and restaurant.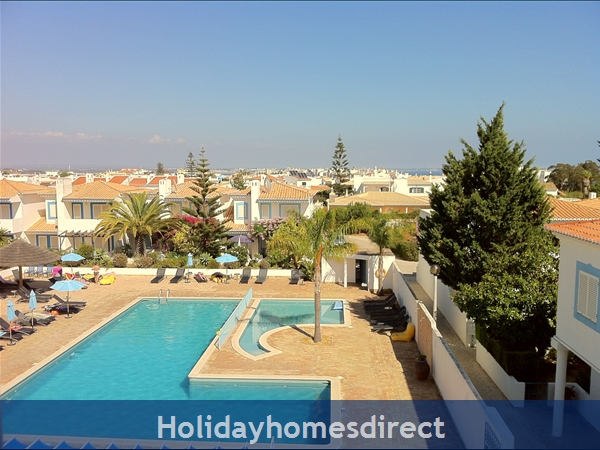 €500 to €800 p/w
Bedrooms 2
Sleeps 5
Vilabranca :This is a quiet resort located in the Porto de Mos area of Lagos. It is within walking distance to the beautiful beaches of Porto do Mos and Dona Ana and approximately 1km from the historic Lagos Town Centre. The resort has 2 swimming pools, 2 children's pools, a bar , restaurant and children's play area.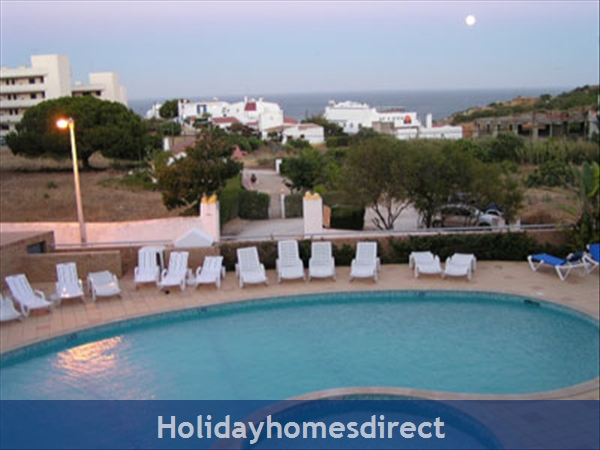 €400 to €850 p/w
Bedrooms 2
Sleeps 6
Our exclusive apartment at Vila Praia Dona Ana is located in the charming historic town of Lagos. A 3 minute short walk brings you to the famous Praia Dona Ana beach (Portugal's most photographed beach) and a 10 minute walk to the old historic Lagos town. The apartment grounds are set in beautifully manicured gardens with a swimming pool and children's pool and play area within a walled sunterrace. The property offers great privacy and security...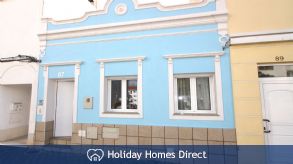 €420 to €840 p/w
Bedrooms 1
Sleeps 4
Casinha Azul is a super townhouse in the centre of Lagos in walking distance of shops, restaurants, nightlife and even the beach! The small traditional house front reveals a surprisingly roomy brand new interior. It has 1 bedroom with a double bed, and the lounge sofa converts into a large double bed to sleep a maximum of 4 persons in the single-storey house. A well-equipped kitchen/diner opens onto a small courtyard with a BBQ kitchen, table & c...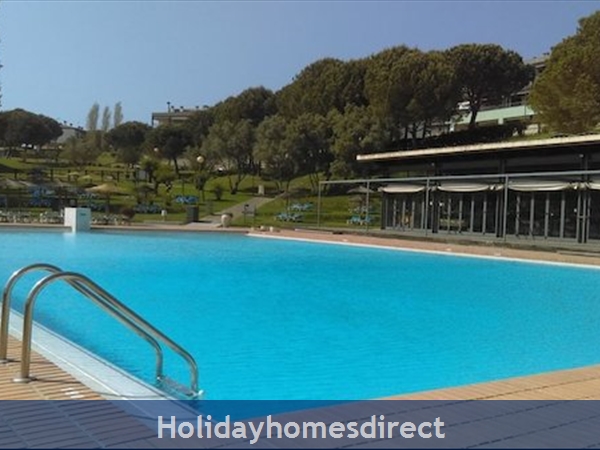 €350 to €650 p/w
Bedrooms 1
Sleeps 5
This family-friendly apartment sleeps, 4/5 adults. It overlooks the main swimming pool and kiddies pool along with the 2 tennis courts and kids playground. Excellent complex with 24-hour security. There is a bar/restaurant during the high season. It's within walking distance to the Marina, the town center and the main beach Meia Praia. There are any amount of bars and restaurants that cater for all ages. Meet and greet with access keys arrange...