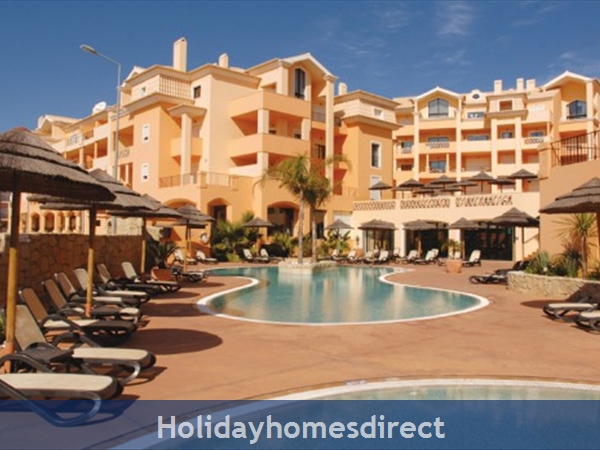 €630 to €1638 p/w
Bedrooms 3
Sleeps 6
Located in the charming village of Praia da Luz offers 1,2,3 bedroom apartments, within walking distance of the beach and the town center, the Estrela da Luz offers various types of accommodation and activities included in a stunning setting. It features a spa, pools, restaurant and bar and has a beautiful beach nearby, making this resort the ideal place for a family holiday.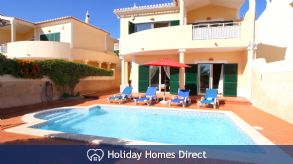 €665 to €1610 p/w
Bedrooms 2
Sleeps 4
A wonderful 2-bedroom detached villa with a private pool and terrific sea views, located 4 minutes walk to restaurants and 10 minutes walk to the Blue Flag Beach! This lovely detached villa has a sunny south-facing veranda and pool area. Pretty flowering shrubs border the pathway leading to the front door. You don't need even need a car when staying here as you can easily walk to restaurants, bars and shops, but there's free parking in front of t...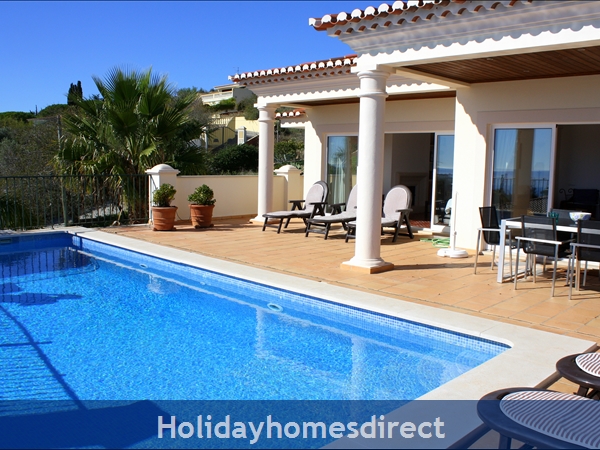 €980 to €2190 p/w
Bedrooms 3
Sleeps 6
Villa Bonita has : 3 Bedrooms - Sleeps 6 Large Private pool, Sea views, outside kitchen & BBQ. (33ft x 15ft / 10m x 4.5m) Flat Screen TV DVD Player & Music System Free Wi Fi Air Conditioning in living room area Electric Fans available Fireplace Off-road Parking Price Range €980 - €2190/wk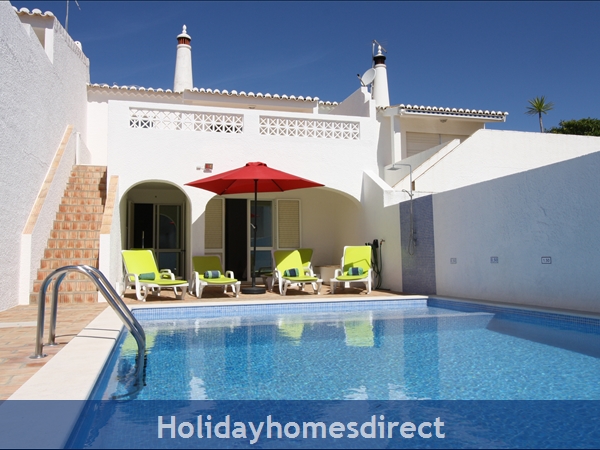 €890 to €1750 p/w
Bedrooms 3
Sleeps 6
A delightful holiday villa located in quiet road a few minutes' walk from the Blue Flag Beach and the pretty village. Walk to everywhere ! Relax and dine 'al fresco' on the large sunny patio off the living area enjoying the sea views, or chill out on the patio by the swimming pool soaking up the sunshine! Dolphin & grotto trips and all water sports, tennis, riding and Golf are all available locally as well as zoos and water parks. Lagos (...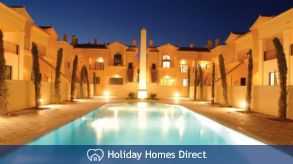 €664 to €1764 p/w
Bedrooms 2
Sleeps 5
The "Bay of Light" has four stars and their 1 & 2 bedroom apartments are elegant, decorated with warm colours and have wooden floors. They include modern amenities like satellite television, fully equipped kitchen with washing machine and a separate seating area. Baia resort is situated close to the beach and is close to a selection of restaurants and bars. Praid da Luz offers a great selection of entertainment and a very good selection of ...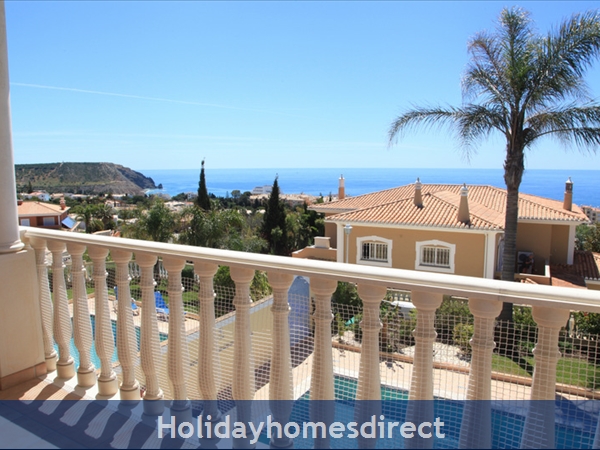 €840 to €1995 p/w
Bedrooms 3
Sleeps 6
"Casa G" has 3 bedrooms and 3 bathrooms, air conditioning, private heated pool, and super sea views and is located in a gated complex in the charming village of Luz, which is close to the lovely historic town of Lagos. Located in the gated complex of Mira Luz Condominium, the semi-detached villa is 10 minutes' walk to restaurants and shops and 15 minutes down to the Blue Flag Beach. The villa has everything you need for a terrific holiday, ex...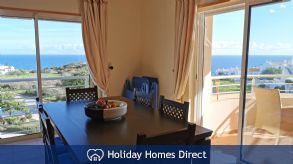 €420 to €990 p/w
Bedrooms 2
Sleeps 4
A beautiful 2-bedroom apartment with full air-conditioning in the Vilas das Acacias complex, a short stroll to restaurants and the Blue Flag beach, with fantastic sea views! This super first floor apartment in Block A has an especially bright and cheerful open plan living area which opens onto a west-facing veranda with amazing sea views. In addition there is a south-facing veranda with village and sea views and which overlooks the shared pool ar...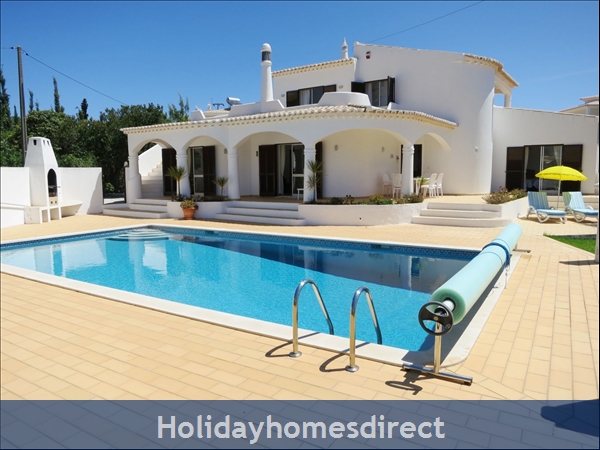 €150 to €1900 p/w
Bedrooms 4
Sleeps 8
Located just 2km west of Praia da Luz in a quiet residential area in the Western Algarve, this detached villa has 4 bedrooms (2 double and 2 twin), 3 bathrooms (2 en-suite), air conditioning, Wi-Fi and is fully equipped for a relaxing and fun holiday for 8 people, plus small child or baby. The large (10m by 5m) private pool has a solar cover and can be heated on request.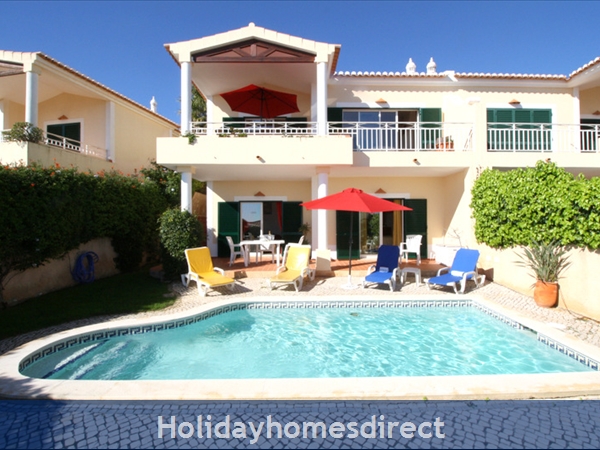 €665 to €1680 p/w
Bedrooms 2
Sleeps 4
Beautiful Villa with full air-conditioning, Panoramic Sea Views, Private Pool and Garden located in a quiet area, just a few minutes walk to the village of Praia da Luz and its fabulous sandy Blue Flag Beach! Acacias 10, Villa Miranda, really ticks all the boxes from its panoramic sea views to the bright, cheery interiors, full air-conditioning .. everything you need to make it a home from home. The perfect place for a holiday for a family or...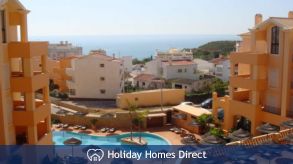 3 Bedrooms (2 double, 1 twin: sleep 8), 2 Bathrooms Available to rent from: Immediately Available for letting on a regular basis. Property Description: LOCATED IN BEAUTIFUL LUZ. LUXURIOUS APARTMENT, 3 BEDROOMS, SLEEPS 8. LOCATED ON THE SECOND FLOOR WITH 3 PRIVATE BALCONIES, SPLENDID VIEWS, ACCESS BY LIFT OR STAIRS. Reception with an excellent staff to help at all times. Serviced, securely locked gated resort. Wifi, 3 outdoor poo...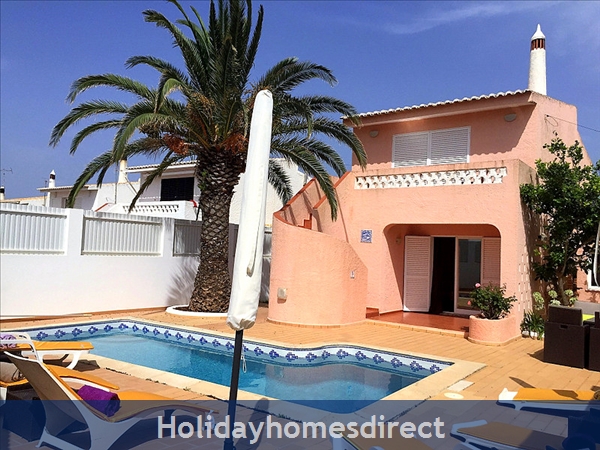 €700 to €1490 p/w
Bedrooms 3
Sleeps 6
Lovely newly-renovated Detached 3-bedroom villa with a private pool and sea view from the veranda located in a quiet residential area of Luz, a 3 minute drive to the village restaurants, shops and the sandy Blue Flag Beach with lots of water sports on offer. There is parking outside the villa.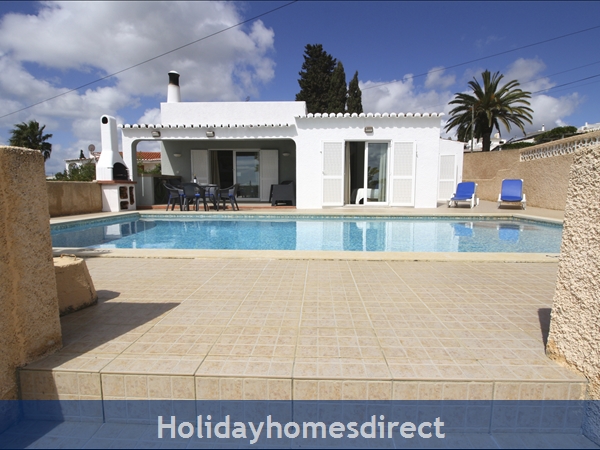 €665 to €1680 p/w
Bedrooms 2
Sleeps 4
An enchanting 2-bedroom detached villa with amazing panoramic sea views a huge private pool and extensive garden 10 minutes walk to restaurants and 15 minutes walk to the beach! With : Private pool (30ft x 15ft / 9m x 4.5m) Flat Screen TV DVD Player Free Wi Fi Electric Fans Built-in BBQ Fireplace Private Parking "The villa was lovely and felt very cosy. The views were breathtaking. Everything was kept so clean...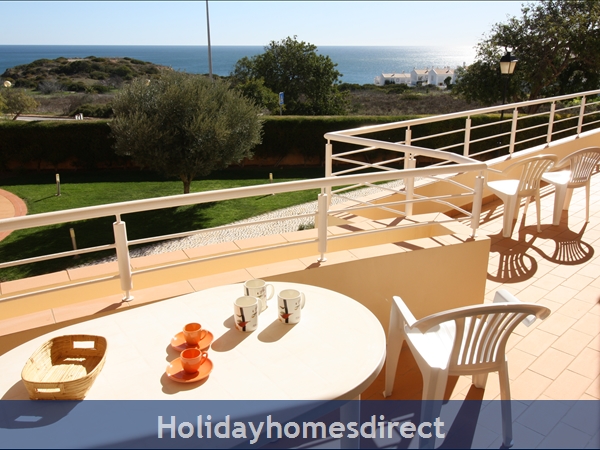 €420 to €910 p/w
Bedrooms 2
Sleeps 5
Vilas das Acacias Apartment BG is modern and of high quality. It has 2 Bedrooms - Sleeps 5 + cot Sunny south facing veranda with sea views. A walk of 5 minutes gets you to shops and most everywhere and a couple of more minutes to the beach. Flat Screen TV Free Wi Fi Roller shutters Electric Fans Parking Price Range €400 - €910 per week d.