Villas In Fuerteventura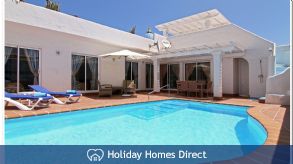 £995 to £1695 p/w
Bedrooms 3
Sleeps 6
VILLA'S LOUISE, VICTORIA AND CAROLINE ARE LOVELY 3 BEDROOMS, 4 BATHROOMS DETATCHED PROPERTIE'S, WITH THEIR OWN PRIVATE HEATED SALT WATER SWIMMING POOL. OUR VILLA'S ARE THE ONLY SALT WATER POOL'S ON BAHIAZUL. THEY ARE ALSO THE ONLY POOLS WITH THERMAL COVERS TO ENSURE 28c ALL YEAR ROUND. THE VILLA IS AIR CONDITIONED THROUGHOUT AND COMES COMPLETE WITH A FULLY FITTED KITCHEN, DINING ROOM AND LOUNGE WITH TV. DVD AND iPod STATION. SKY, UK AND EUROPEAN ...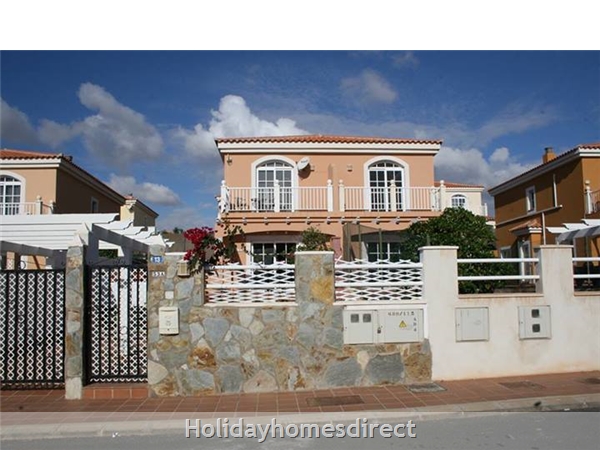 £410 p/w
Bedrooms 2
Sleeps 7
Tra Bhui is a family friendly duplex with a large terrace at the side and a secluded AstroTurf garden at the back . Upstairs balcony offers magnificent views from all angles,perfect for the relaxer ,families, the golfers, the water sports extremists, and the local tipple triers.. It consists of two bedrooms, two bath, kitchen with Granite breakfast bar and all modern conveniences , utility room with Washing machine washing basket,iron and iron b...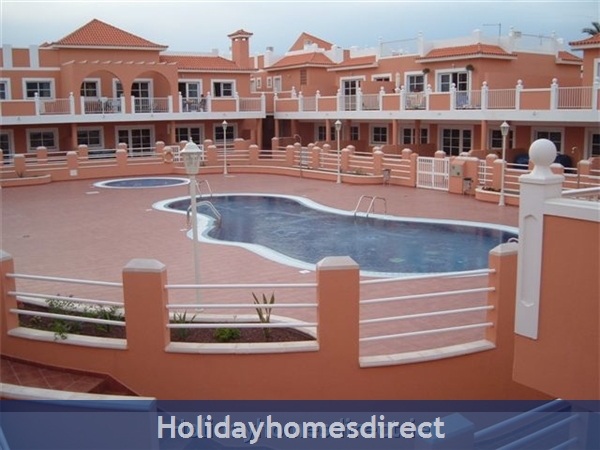 €400 to €600 p/w
Bedrooms 3
Sleeps 7
New apartment set on the outskirts ot the town adjacent to all ammeneties . Bus and taxi 3 minutes away underground parking with security zapper . Appartment with terrace on front and side furnished with loungers table & chairs plus adult & kiddies pool. Fully furnished inside c/w all mod cons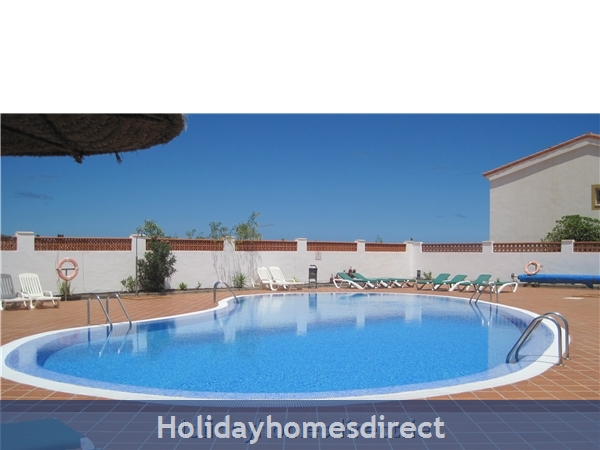 £410 to £510 p/w
Bedrooms 2
Sleeps 4
Luxury 2 bedroom semi-detached bungalow with communal pool and WiFi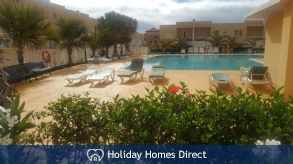 €467 to €480 p/w
Bedrooms 2
Sleeps 5
A 2 bedroom 3 story townhouse located in the beautiful gated complex of Amuley Mar 11 development which has a swimming pool and gardens. Only 10 to 15 minutes from the airport brings you here to this much sought after location. The house has all modern amenities with a private patio and 2 balconies. The safe beach is just a short stroll away as are numerous restaurants to suit every taste and there is no shortage of bars either. Owner: Des...