£550 to £1105 p/w
Bedrooms 2
Sleeps 5
This contemporary house is simple and intimate. It consists of a kitchen / dining / sitting room area on the ground floor and two bedrooms, a bathroom and a beautiful terrace on the upper floor. The house can comfortably accommodate up to 5 people.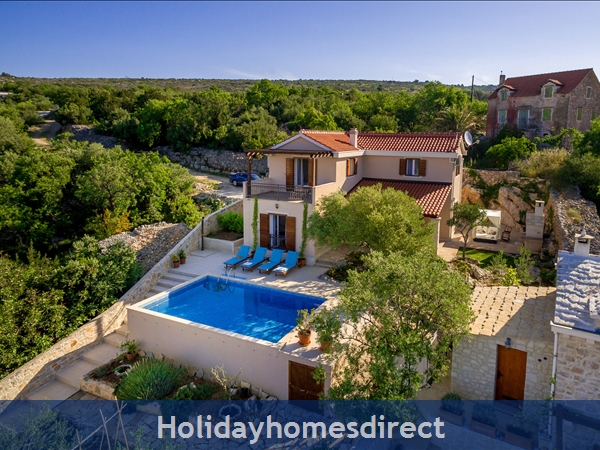 £1070 to £2815 p/w
Bedrooms 3
Sleeps 8
Villa Helena is situated at the top of the picturesque village of Milna on Brač Island. It is a new house, which was completely finished in 2014. This charming villa can accommodate 6 to 8 people comfortably.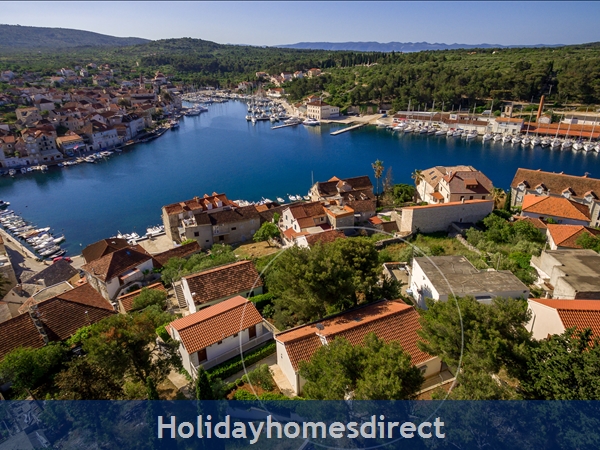 £825 to £1215 p/w
Bedrooms 3
Sleeps 8
The house is located on the west part of Milna, in a peaceful uphill pine forest 90 meters away from the sea. There are approximately 70 steps to the villa from the main promenade, but after the climb, you will be rewarded with a beautiful view of the sea and the Milna town center from the covered terrace with table and chairs.