Villas In Boliqueme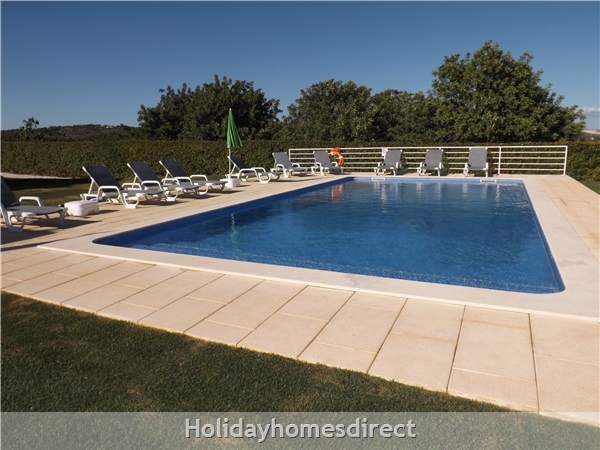 €1480 to €3000 p/w
Bedrooms 4
Sleeps 10
Villa Estrelamar is a beautiful 4 bedroom villa located in Pata de Cima, near Boliqueime. This luxury villa offers and unbroken view of Algarve coastline and big swimming pool (10x5m).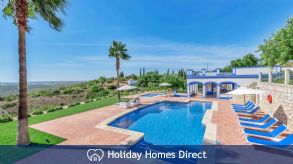 €4300 to €8300 p/w
Bedrooms 5
Sleeps 10
We are very proud to present Casa Alemao, the newest addition to the exclusive collection of luxury properties from the renowned Shantivillas. Alemao is rather special- a spectacular five bedroom villa with separate sixth bedroom annexe that is situated in a stunning countryside location with breathtaking far reaching views. Including the usual premium level of Shantivillas service and excellent facilities such as a heated and gated pool; heated ...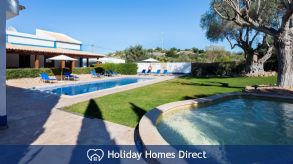 €950 to €2350 p/w
Bedrooms 4
Sleeps 8
Casa do Ingles is a charming and welcoming country house located in Malhao, near Boliqueime. The interiors of this well appointed property are stylish and comfortable, resulting in a beautifully presented house. An attractive pool area, complete with heated children's pool, are surrounded by private and quiet gardens which make this four bedroom house an ideal retreat for families and friends. This property rents as a 3 or 4 bedroom villa dependi...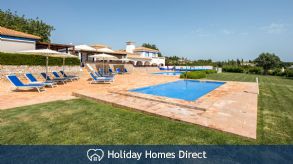 €1600 to €4400 p/w
Bedrooms 7
Sleeps 14
Casa Cahombo is an extremely grand seven bedroom property that occupies a fabulous elevated countryside position. From the vast villa grounds, glorious views can be enjoyed in all directions for as far as the eye can see. The delightful accommodation consists of the main house, two courtyard suites including one newly refurbished luxury suite with Jacuzzi and a poolside games room, in addition to the marvellous large swimming pool. The lovely Cas...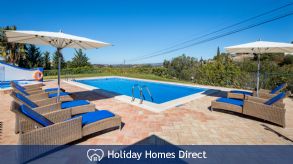 €1265 to €3150 p/w
Bedrooms 3
Sleeps 6
Casa da Palmeira is a delightful three bedroom villa with private heated swimming pool located in the beautiful Algarve countryside. This house forms part of our superb collection of villas situated in the same charming area as Casa do Baixo, Casa Cahombo, Casa do Ingles, Casa da Montanha and Casa do Doutor.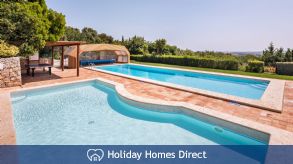 €1950 to €4600 p/w
Bedrooms 4
Sleeps 8
Casa da Baixo is a villa of true elegance and style set in a beautiful countryside location with far reaching panoramic views all the way to the coast. The manicured gardens and landscaped lawns of the extensive villa grounds offer a tranquil and relaxing environment. The interiors of the house have been designed with the highest quality and at the poolside there is a marvellous wooden beamed summer house which serves as a kitchen, bar and games ...