Villas In Carvoeiro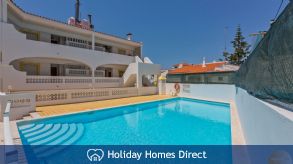 €295 to €725 p/w
Bedrooms 2
Sleeps 5
Luxury spacious 2 beds apartment, airconditioned and with South facing balcony and communal swimming pool. Close to Carvoeiro beach, shops, bars, restaurants and several AAA golf courses in the area. Sleeps 5. Direct from owner so lowest price guarantee. All-inclusive reasonable prices so NO extra charges, costs or surprises. Do visit www.Carvoeiroapartment.com or www.Algarve.NU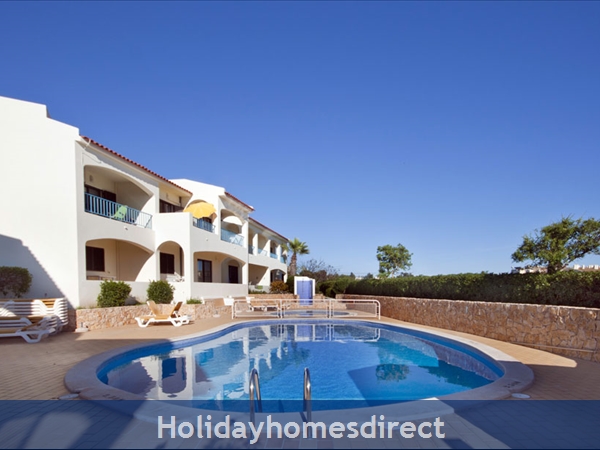 €290 to €925 p/w
Bedrooms 2
Sleeps 5
Excellent location. Centre of Carvoeiro and beach. A ground floor, 2 bedroom, 2 bathroom. Refurbished apartment 2015. On the upper level of Monte Dourado, complete with dishwasher, cooker, micowave, satellite tv, free Wifi, cd player, washing machine, maid service 5 days per week. Apartment is spacious. Great indoor-outdoor living. The terrace has direct access to the swimming pools and has views of Carvoeiro. Heated outdoor swimming pool. Tw...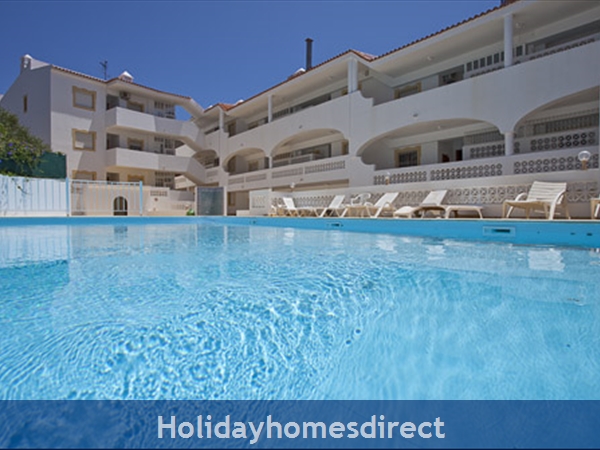 €295 to €725 p/w
Bedrooms 2
Sleeps 5
Luxury 2 bed 1 bath holiday apartments with elevator (still some small steps to be taken on the landing), just 500 yards from beach, large communal swimming pool+kids pool, aircon included, free Wifi internet, sleeps max 5, lots of bars and restaurants on your doorstep, Satellite TV, south facing balcony. Very complete, including maid service 2x per week, bed and bath linen provided. 45 car minutes from Faro airport. Car not required. Pets consid...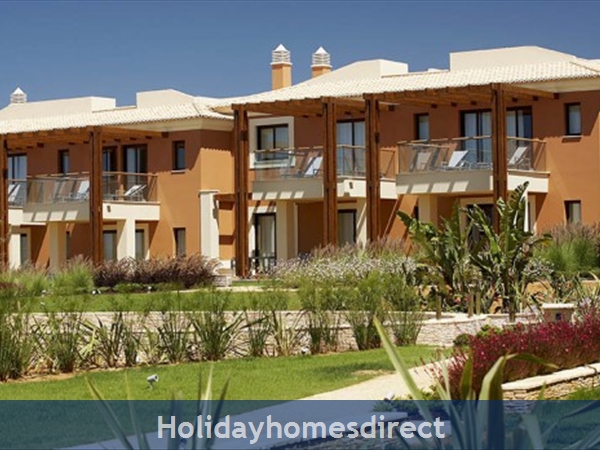 €510 to €3620 p/w
Bedrooms 3
Sleeps 6
A luxury retreat offering suites and townhouses the perfect blend of tranquility, comfort and style created to be the perfect holiday destination for all. Nestled upon the hilltops of Carvoeiro, minutes from extensive golden beaches, Championship golf courses, secluded coves and dramatic cliffs this unique resort still benefits from the magnificent climate and all year round sunshine for which the Algarve is famed. Welcome to Monte Santo in Portu...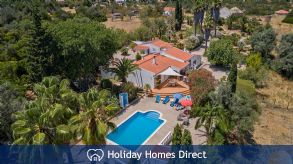 €725 to €1600 p/w
Bedrooms 3
Sleeps 6
Luxury detached private villa with swimming pool. Just for you, nobody else on premises. Three bedrooms, two bathrooms. Sleeps 6. Just 800 yards from beaches and restaurants. Key words: Peace and Quiet, Privacy, Complete. Close to facilities. Just for you, no other people on premises. One acre garden with waving palm trees. Free Internet, Airconditioning, Satellite TV, free parking, garage. Pets allowed. NO extra costs/charges. Pets welcome, In t...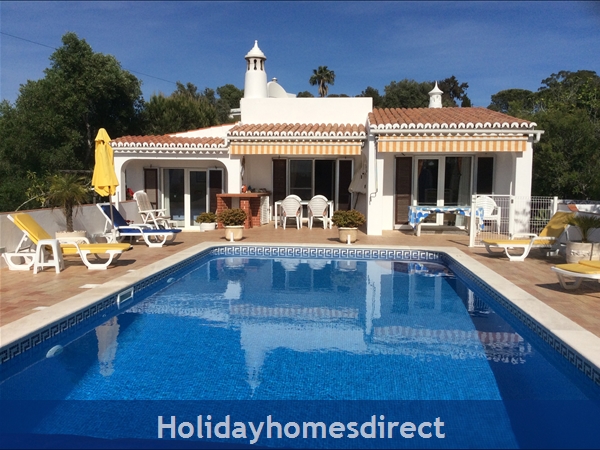 £625 to £1675 p/w
Bedrooms 3
Sleeps 7
Stunning 3 bed (all en-suite) villa with great views, in a quiet area of Carvoeiro and just 10 mins walk to the village. All 3 bedrooms and lounge air conditioned and pool heating available for the colder months if required. Sleeps up to 6 adults (or mix of children and adults) plus 1 baby in a cot with highchair provided.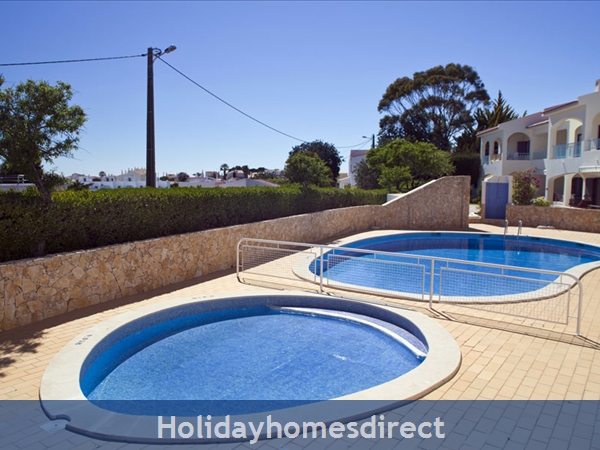 €290 to €925 p/w
Bedrooms 2
Sleeps 5
Excellent location. Heated outdoor swimming pool. Refurbished in 2015. Carvoeiro is the most picturesque villeage on the Algarve. 1st floor (top floor) apartment in Monte Dourado which is centrally located - 5 minutes walk to beach, restaurants and shops. The apartment is spacious and very comfortable, well equipped with free Wi-Fi, satellite tv, dishwasher, washing machine, microwave, maid service, towels provided etc. This apartment is orie...